Your happy ever after begins at Killochan Castle.
Feel like royalty in your very own castle, exclusively yours to host your dream wedding.
Killochan is one of Ayrshire's finest mediaeval castles. Its rich history has been beautifully preserved and each space in the castle tells a fascinating story. The elegant interiors and lavish styling throughout create an exquisite setting for the perfect wedding.
The Great Hall
At the heart of Killochan Castle is the Great Hall, a stunningly dramatic space to exchange vows in the presence of your nearest and dearest. Guests mingle around the original grand fireplace, sipping champagne and toasting the newlyweds beneath the fabulous chandelier, over two metres in length. The happy couple are invited to climb to the highest vantage point in the castle to capture stunning photos of their first married moments together, overlooking the Firth of Clyde and beyond. Sensational views and a photographer's dream.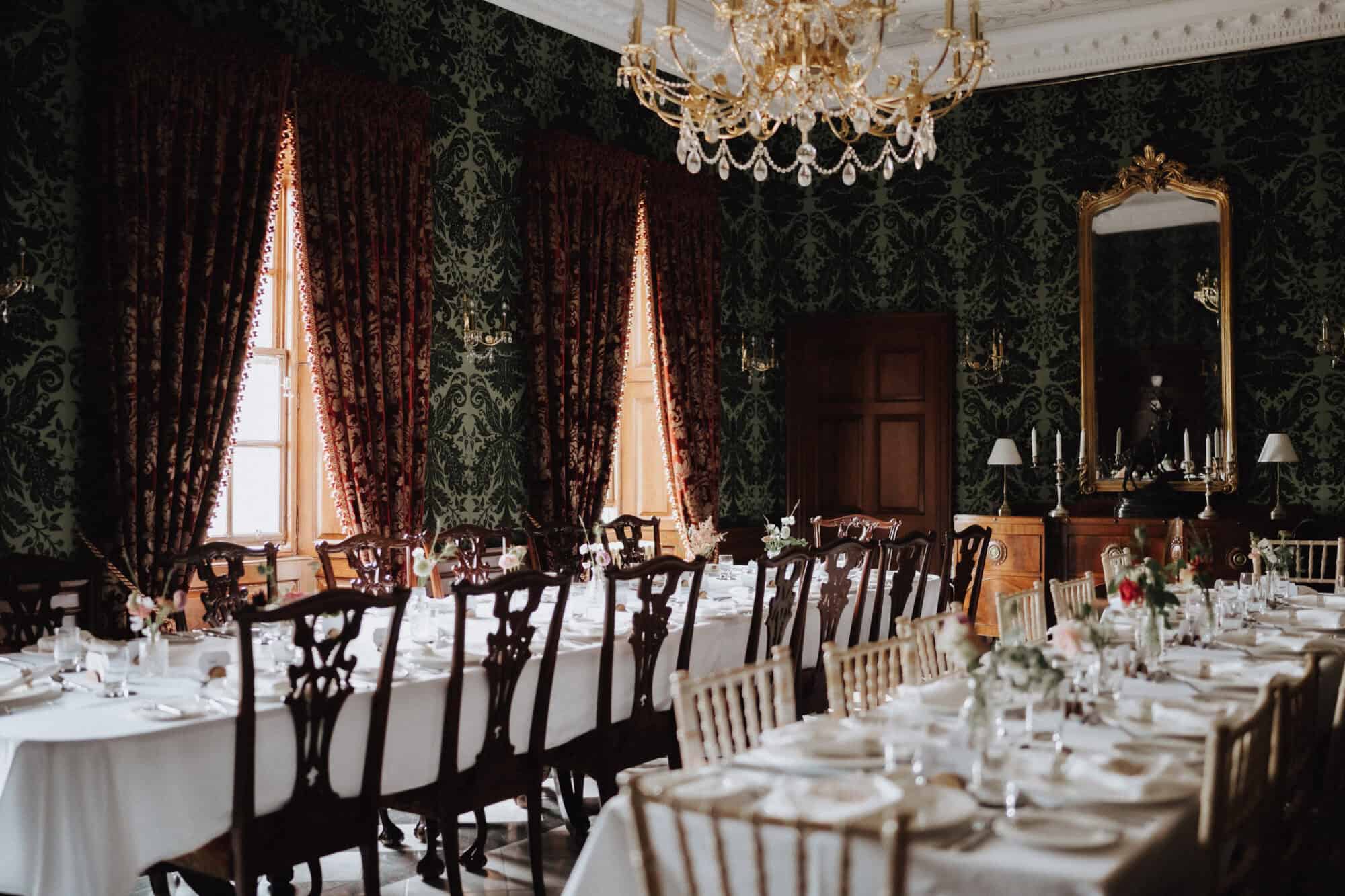 The Dining Room
The dining room is a magnificent space, recently restored to its former glory. It's the perfect setting to enjoy a sumptuous banquet or artisan buffet. Our private chefs will create and deliver mouthwatering dishes using the best of our local natural larder. It's fair to say we're rather passionate about incredible food and wine at Killochan Castle.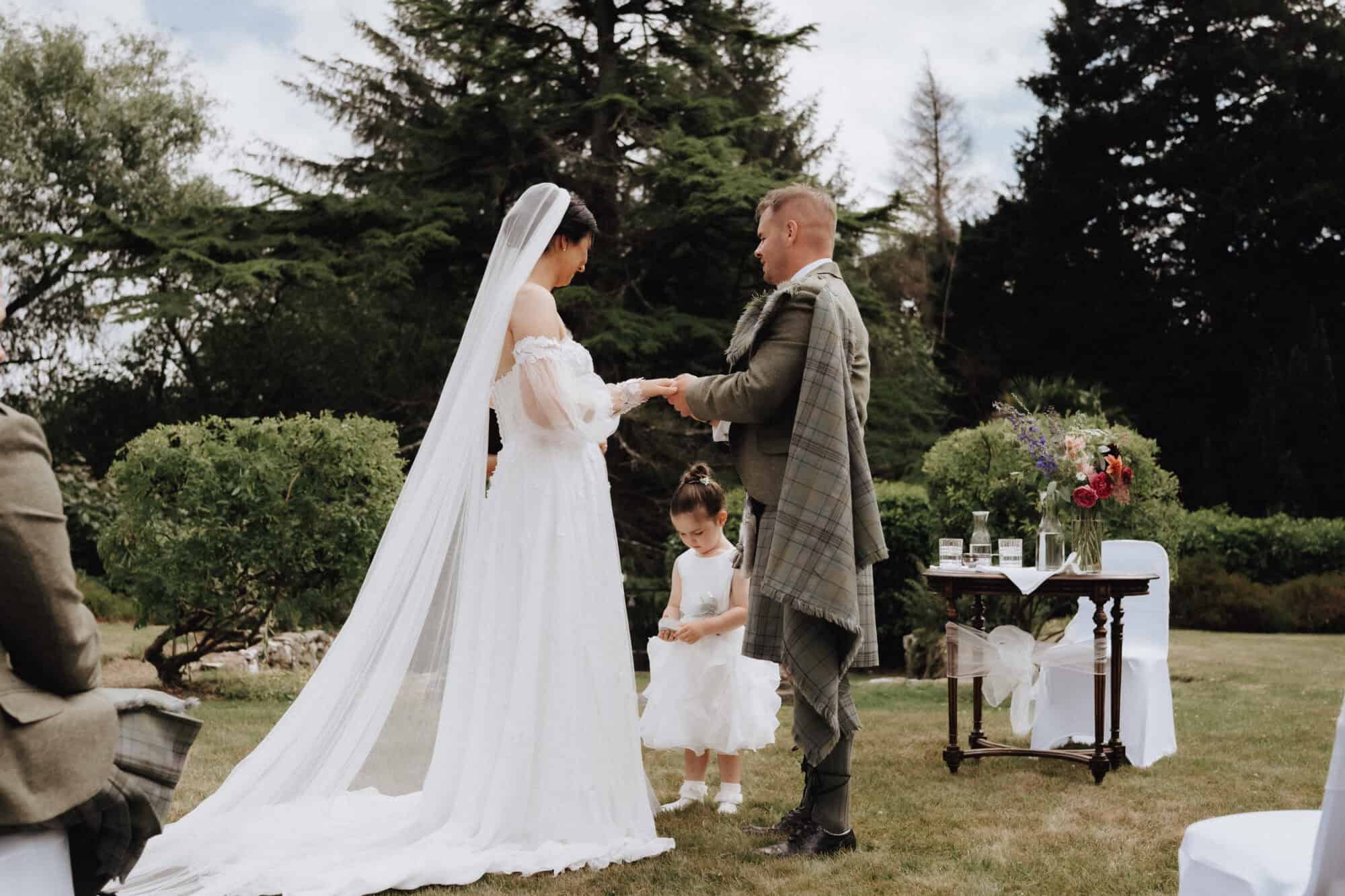 Outdoor Ceremony
An outdoor ceremony on the perfectly manicured lawn is a wonderful alfresco alternative in the spring and summer months. The gardens are abundant in bright colours, bursting with flora and fauna with the incredible backdrop of the Castle. Picturesque and beautiful.